cake refrigerated cabinet
Standard configuration
The inside of the box two LED side lights, electronic temperature controller and a temperature display, 4 layer adjustable glass shelf, air cooling, automatic defrost, 5 casters, 2 belt brake, double tempered glass, automatic closing door, stainless steel base
Optional configuration
4 layer adjustable chrome frame
Parameter
Capacity (L)
Four hundred
Net weight (Kg)
One hundred and twenty-five
Temperature (c)
2-8
Gross weight (Kg)
One hundred and thirty
Power (W)
Four hundred and eighty
Product size (mm)
680x680x1750
Cryogen
R134a
Outside box size (mm)
755x755x1900
Climate type
Six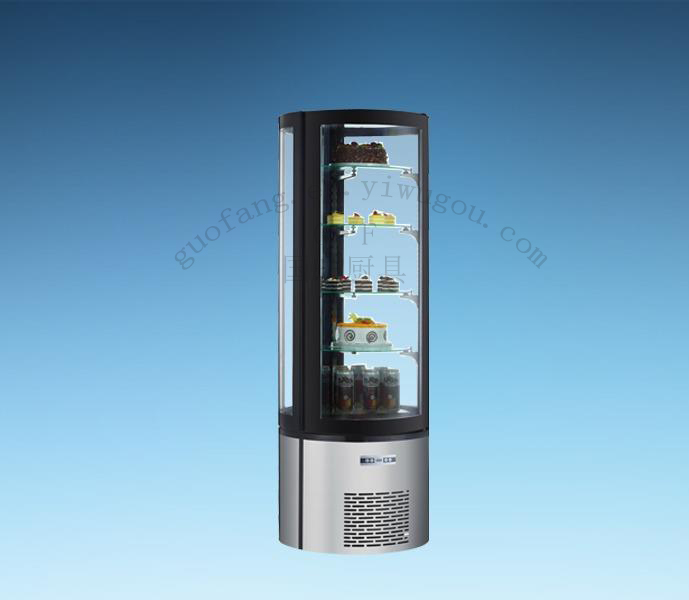 : this shop on the transport of assembled small product can express, logistics products. Express delivery, logistics
to oneself, and need to pick up the identity of the consignee certificate. The receiving time depends on the distance. Freight to the logistics company, but also to improve the safety of the product in transit.
on receipt: before signing please open to inspect the goods is damaged, if damaged please don't sign, and we will
logistics company to negotiate to solve the problem. However, if there is no inspection on the receipt of goods, if the goods are damaged buyer will bear the loss.